In honor of Staci running the NYC Marathon this weekend, I'm throwing it back to a simpler time when we tried so very hard to find a castle on one of Stockholm's many islands. Before our run, we'd been told that the island of Djurgården was a great place to jog and sightsee — specifically for Rosendal Palace. Having never seen the palace before, we figured we'd follow the signs and stumble upon a grand piece of architecture. So off we went!
We started the run by our hotel in Östermalmstorg and made our way along the water til we crossed the bridge to Djurgården. The whole island is basically the museum island, featuring the Vasa museum, ABBA museum, Skansen and others. They also have a bridle and running path that circles the island so that you're always able to run or ride along the water.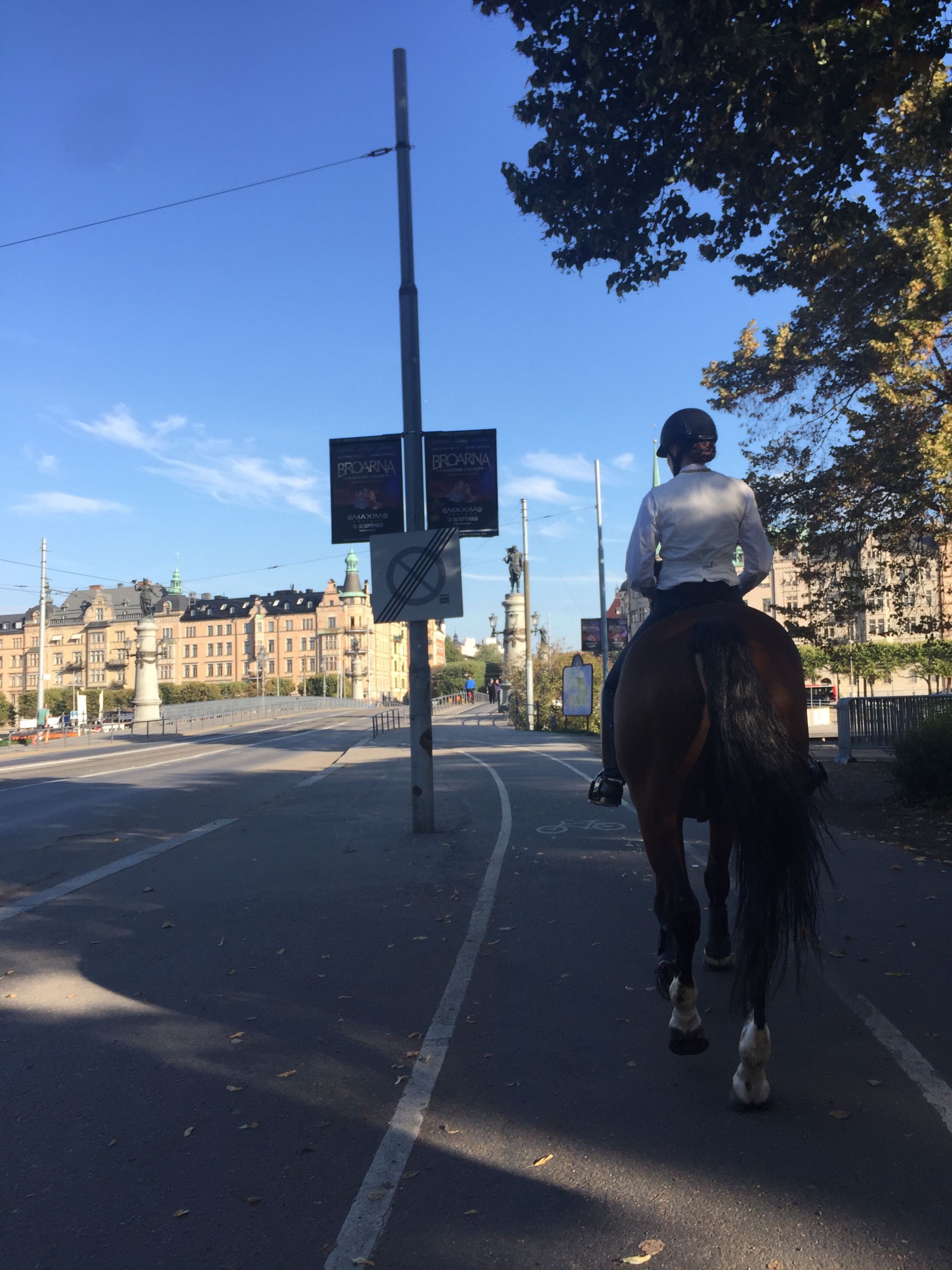 It was definitely impressive…with the exception of the palace. We followed the signs, ended up in a confusing, but beautiful garden and just couldn't understand how we could have missed a major landmark palace. Well…
At the risk of sounding rude AF…come on. Right? We'd seen so many decked out castles, giant turrets and palatial estates that it never occurred to us to look for a large Barbie house (that was had already passed). That nickname, by the way, was told to us by a local greenhouse worker who noticed us wandering around completely lost. "Just look for the pink Barbie house," she said.
Even though the palace may not have been all that impressive, it was still a seriously beautiful run with some picturesque views.
Our run was of course followed by a delicious bun at a nearby cafe.
Good luck to all of the runners who will be running literally double the farthest I've ever run in my life. You are all MERMAIDS!